February 1, 2022
Humana, Anthem, Bright HealthCare Head List of Most Member Favorable
Part D Values for Commonly Prescribed Maintenance Drugs 
Among Selected $0 Premium 2022 Medicare Advantage Plans
      HealthMetrix Research recently completed the selection of Medicare Advantage (MA+Part D) plans identified as "most member favorable" values for commonly prescribed maintenance drugs among selected $0 premium MA+Part D plans.  The selection recognizes plans whose Part D benefits offer favorable design structure for their members, especially those with chronic health conditions.  Key benefit design elements include:  A) brand and generic formulary selection; B) drug tier classification; C) deductibles, copays, 'donut hole' thresholds.  
      The following 2022 MA+Part D plan sponsors were selected upon compiling Part D data covering 108 markets across 47 states, including Washington DC and Puerto Rico:
    Humana -- 27 markets/15 states including CarePlus affiliate;
    Anthem -- 16 markets/9 states including Amerigroup, Freedom Health affiliates;
    Bright HealthCare -- 13 markets/4 states including Brand New Day, Central Health Plan affiliates.
      Several notable 2022 MA+Part D plan sponsors not selected include:  Cigna, Clover, CVS Health/Aetna, Devoted Health, Molina Healthcare, Oscar, WellCare.
      HealthMetrix Research president This email address is being protected from spambots. You need JavaScript enabled to view it. notes: "This represents forward-looking findings that informed Medicare beneficiaries should find useful in evaluating their MA+Part D plan options, especially in the event their health status deteriorates resulting in increased reliance on maintenance drugs to treat their conditions.  Unfortunately, the Medicare.gov Medicare Plan Finder (MPF) is of limited value and lacks a forecasting tool to compare projected cost-sharing impact for members as their health status changes while enrolled in their MA+Part D plans."
      The principal selection screen was the HealthMetrix Research 2022 CostShare Report that carves out estimated annual cost-sharing for selected Part D maintenance drugs commonly prescribed and filled by 90-day mail order network pharmacies.  Part D estimated cost-sharing is based on member health status categories (excellent, fair, poor) with each category utilizing a basket of commonly prescribed brand and generic maintenance drugs.  A total of eight chronic conditions were identified as the basis for selecting the basket of brand and generic maintenance drugs.
      HealthMetrix Research neither recommends nor endorses specific Medicare Advantage plans.                                             
---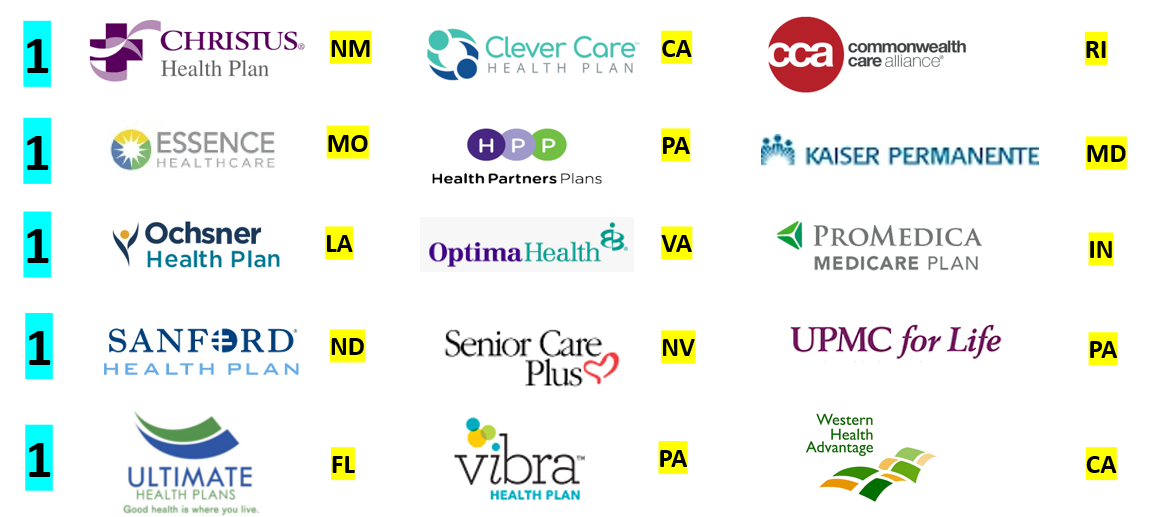 ---
Sources
HealthMetrix Research 2022 CostShare Reports, October 2021.
CMS/Medicare.gov 2022 Medicare Plan Finder, October 2021.
Medicare Part D Drugs-2019, CMS/Office of Enterprise Data & Analytics (OEDA), December 2020.